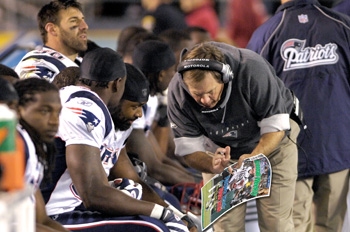 Patriots Football Weekly is the ultimate Patriots news source for the ultimate fan. You won't miss a second of the action with a subscription to the only full-color football newspaper in the country.
For only $46.95 you will receive 30-issues complete with rosters, depth charts, game previews and reviews, statistics, weekly national columnists and much more. And if the Patriots make the playoffs, we'll keep printing as long as the Patriots keep playing.
30% off the newsstand price.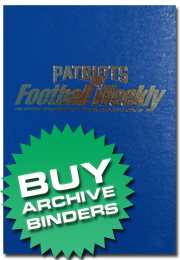 Act now and get 30 issues of the best full color football team newspaper in the NFL for only $46.95. Finally, Patriots fans can get all the news and information they want… when they want it. Join the team today and get your issues mailed right to your home every week. Plus receive FREE ACCESS to the online version of the newspaper and the Patriots Football Daily App for the iPad.

Patriots Football Weekly is the most informative, entertaining and colorful way to follow New England's hottest sports team.
Patriots Football Weekly is a weekly publication during the regular season and monthly during the offseason.
Send changes to:

Patriots Football Weekly
PO Box 9160
Foxboro, MA 02035
Fax: 508-384-4385
carrolh@patriots.com